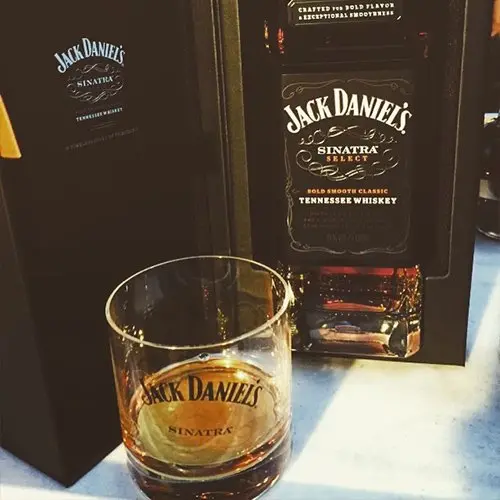 Country: USA – Tennessee
Distillery: Jack Daniel
Type: Tennessee
Cask: American Oak (Sinatra Barrel)
ABV: 45%
Proof: 90
Price: $118
Nose: Honey, oak and caramel with cinnamon and maple.
Palate: Insanely smooth. Covers the palate like an angel. Tastes of butterscotch, caramel, smoke and vanilla.
Finish: Long, filled with vanilla and again insanely smooth.
Did you know that Sinatra has a bottle of Jack Daniel's in his grave? That's why Sinatra Select was that whiskey we were waiting for. Jack Daniel's wanted to celebrate their long term friendship with the Ol' Blue Eyes and created this Tennessee whiskey in his name.
I called it 'a whiskey for the artist' on the first night I had it. You can easily drink a glass after another easily.
Jack Daniel's made some alteration in their barrels and carved some deep grooves into the staves which incorporated by releasing more oaky flavors and toasted oak. Then this aged whiskey is blended with the No 7 and bottled at 90 proof.
Jack Daniel's Sinatra Select is elegant and classy. Wish it was a bit cheaper too.
If you like the music and whiskey collaboration, check out my 'Musically Matured Whiskies' post too.