As I wrote in my article Whisky World In 2021, the last days of 2020 gave us new regulations from TTB announcing the addition of the new bottle sizes for distilled spirits. According to the article, distillers can now use 700, 720, 900 mL and 1.8 L bottle sizes. This news created a whole new level of excitement and brands reportedly started working on it, and actually, some spirit brands have already received their first approvals from TTB. Raj Sabharwal, the Founding Partner of Glass Revolution Imports just announced his first label approved by TTB last week.
What was the problem?
Until now, distillers and brands outside of the US had to bottle their spirits in 750 ml bottles for the US market. This caused them to spend more money on different mold sizes, label designs and approvals, estimation of cases to be sent to the US. All of these result in extra expenditure. That is one of the main reasons why we don't receive every limited edition from every single brand. But don't get me wrong, this situation was not just for the US alone unlike the metric system situation (God knows, I will never get adjusted to Imperial system). South Africa and Canada are also using 750 ml bottles as their main size in the distilled spirits market. Of course these are the main problems when spirits are imported to the US. There is another important situation, exporting goods from the US!
American distillers also had problems exporting their spirits to Europe. Since the main size for a regular bottle of spirit is 750 ml in the US, they had to create a different mold size and do all those steps I mentioned above for the European distillers. Especially small-sized producers and craft distilleries had tough times estimating their shipments to Europe.
Alright, I got it. But, will the new size fix this problem?
The first thought I had was, this change will take off some risks that European producers are taking and they will be able to send limited edition whiskies or more varieties from their core ranges. It might also enable craft American distillers to create only 700 ml bottles and decrease the risk in the long run. The unnecessary expenses originating from the bottle size can be cut down to a minimum.
As a whisky enthusiast, I cannot deny that I like the extra 50 ml in American bottles, but I also would like more expressions in the US. Also, the brand manager in me says that this will be more convenient for brands and for the industry in a few years.
Seriously, all rainbows and unicorns?
Nope! Not at all! Since I always like to wait for some time and comment on developments like these, I took my time and also talked to a few friends about this issue.
Elif Yontucu from Compass Box stated that "Even though it sounds nice, we can't exclude South African and Canadian markets from our forecast. Considering these markets having 750 ml as the standard size, phasing all of our bottling to 700 ml doesn't look like a good option financially!"
Crossing the border to Ireland, Mark Newton from Waterford Distillery had versatile opinions. He mentioned that sales forecasting for different bottle sizes is nothing but art, adding that passing to only 700 ml would make it easier, but the USA is not the only country using 750 ml bottles and the South African market will receive two Single Farm Origin expressions soon. So we won't be expecting Waterford Whisky to be bottled in 700 ml all over the world.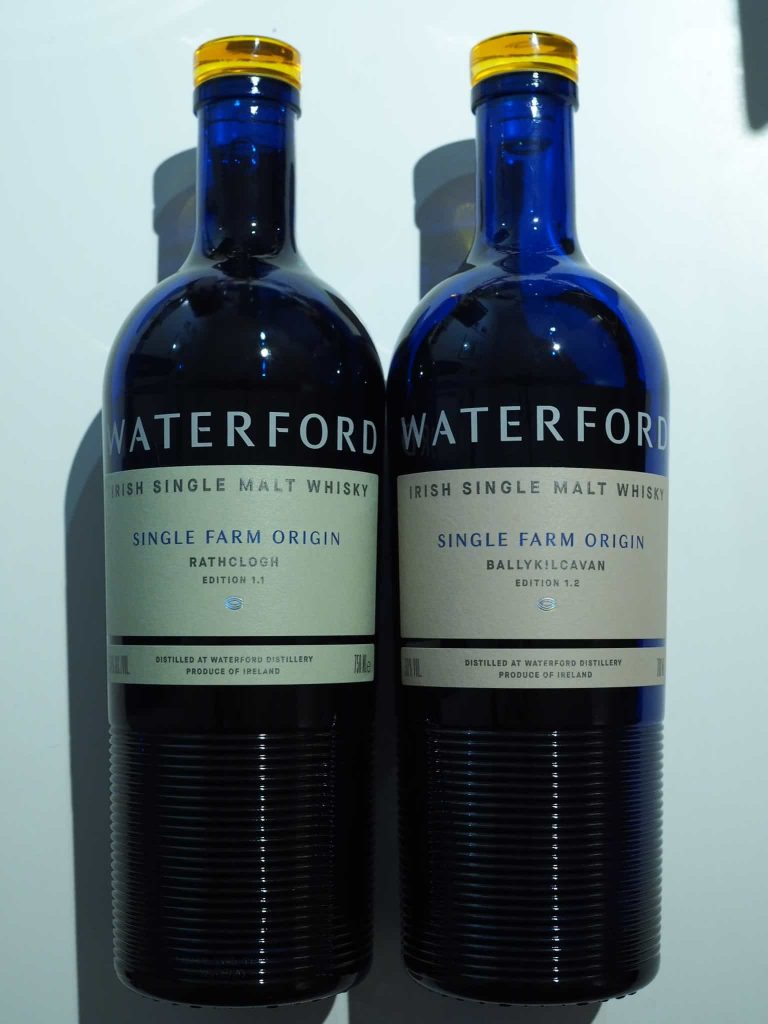 Then Mark adds, "Renegade Rum is another matter. Whilst the main rum matures in cask, we'll be producing very small runs, defined by cane harvests, of Renegade Cane Rum 'Pre-Cask' – that's white rum, to compare and contrast terroir-derived spirits. These will be very small batch as we want to save sprit for the mature rum and not blow it all in one go. We were planning to commit to 750ml too, for the US market, but this new decision to allow 700ml meant that, while we're still effectively in the 'start up' phase, we can go with 700ml."
He finished our interview saying, "So the key differentiators are more likely to be the phase of a brand's journey, bottling sizes, ambition, the scale of operation. Neither of our projects is driven solely by profit, but rather how to make the best spirit in each category possible. If we were bothered about profit, we wouldn't even be splitting the ingredients up into individual terroirs – it's much more expensive to do it that way!"  
I also had the chance to talk to Raj Sabharwal, who doesn't see an immediate change in the market. He believes that new and smaller-sized distillers from Ireland, Japan, the EU, and Scotland to a lesser degree will seize the opportunity to enter the US market in a cost-effective way.
He adds "The large producers have invested in 750ml bottles that they will continue to use for some time. I do see the allowance of 700ml as an opportunity for consumers to have access to limited items like single casks and to production from smaller producers."
So What Will Happen Now?
It is pretty obvious that we got excited too fast and forgot to ask the brands what they thought about this new development. Most of us were expecting this deal to be profitable for brands that are exporting to the US, however, it looks like it will actually be more useful for American distillers which work in smaller batches. At least for the short term, we will see these brands exporting their products out of the US easier than before.
At the same time, we will also see small brands sending their small-batch products to the US in 700 ml bottles. One thing that might be happening is the type of spirit. I believe we can see non-whisky spirits like Renegade Rum entering to the US market to try their exciting new products.
In any case, having a new bottle size of 700 ml will bring only good news. It will probably take some time, but we are excited for the future!